ATU Participates in IAU's 2016 General Conference
16/11/2016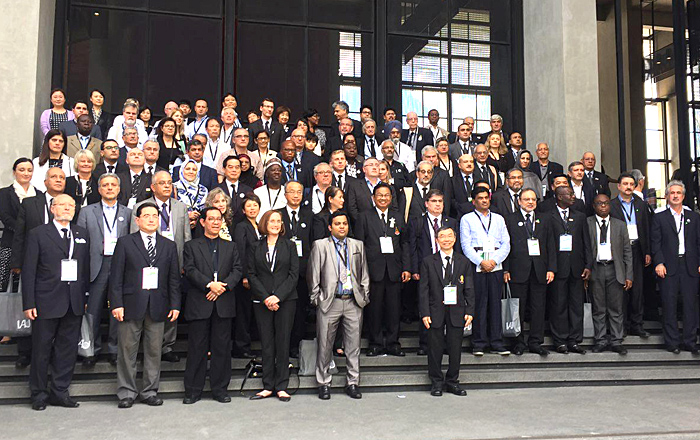 ATU Participates in IAU's 2016 General Conference
Directorate of International Academic Cooperation
Allameh Tabataba'i University (ATU) has participated in the Fifteenth General Conference of International Association of Universities (IAU), held in Bangkok from 13 to 16 November 2016.
IAU's Fifteenth General Conference entitled "Higher Education: A Catalyst for Innovative and Sustainable Societies" is organized in Bangkok with the presence of CEO's from most universities and higher education institutes of the world. This year, IAUs Administrative Board members are nominated through elections. Professor Hossein Salimi, ATU President, and Dr Mandana Tishehyar, ATU's Director of International Academic Cooperation are participating in this event.
Founded in 1950, IAU is a UNESCO-based international association for higher education institutions. It brings together institutions and organisations from 120 and odd countries for reflection and action on common concerns and collaborates with various international, regional and national bodies active in higher education. Its services are available on the priority basis to members as well as organisations, institutions and authorities concerned with higher education, and to individual policy and decision-makers, specialists, administrators, teachers, researchers and students.
Your comments and questions about our news are highly welcome at
ennews@atu.ac.ir
. Your emails will be answered as soon as possible.
Close
Search in ATU news archive
MORE NEWS
Mar. 11, 2019
Nov. 19, 2018
Nov. 19, 2018
Nov. 19, 2018
Nov. 14, 2018
News Archive